arncliffe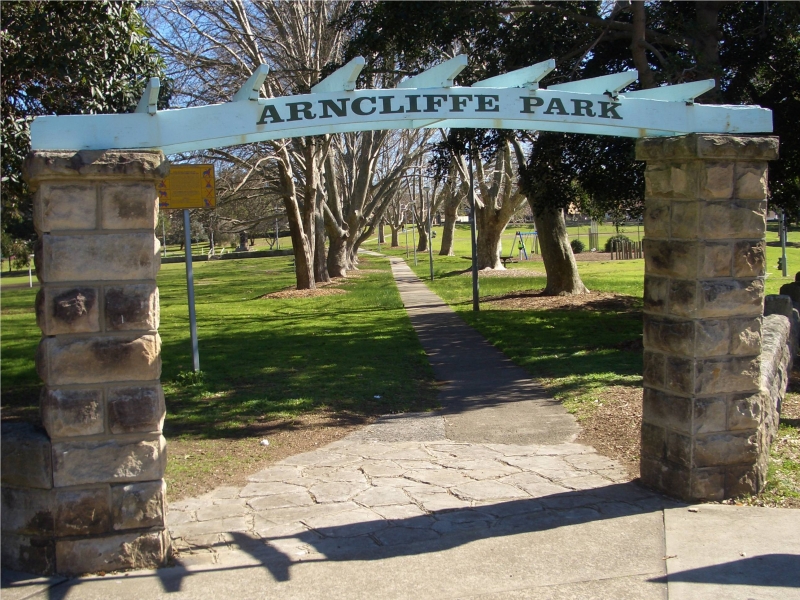 Municipality
Bayside Council
Arncliffe is 11 kilometres south of the Sydney central business district, in the local government area of the Bayside Council. Arncliffe is part of the St George area.
Arncliffe is south of the Cooks River and Wolli Creek, close to Sydney Airport. Arncliffe is a mostly residential area featuring low density detached and semi-detached houses and some medium density town houses and blocks of flats. There are also some areas of commercial and light industrial developments. Arncliffe borders an important piece of remnant bushland, the Wolli Creek Valley, beside Wolli Creek. There have been very active movements fighting for its preservation in the face of demands for land. The most successful of these prevented the building of a tollway through the valley, resulting in the road being built as the M5 Motorway tunnel under the valley.
Arncliffe was settled by people from a variety of backgrounds. Original settlers in the area included British, Irish, Chinese from the goldfields and Germans who tended their vegetable gardens.
Arncliffe's main shopping centre is centred around Firth Street and Belmore Street, beside Arncliffe railway station. It also extends part of the way along Forest Road. Shops are also scattered along the length of Wollongong Road towards Bexley. Commercial and light industrial developments are located in the northern parts of the suburb and along the length of the Princes Highway and surrounding streets.
Arncliffe railway station is on the Illawarra line of the Sydney Trains network. The station is serviced by an 'all stations' service from Hurstville to the Sydney CBD, terminating at Bondi Junction.
Arncliffe Public School is located on the corner of Avenal Street and the Princes Highway.
Arncliffe Park is the home ground for local teams playing Cricket, Rugby League and Soccer. Cahill Park and Barton Park also provide a number of recreational facilities. Arncliffe War Memorial is located in the middle of Arncliffe Park. Other Parks and recreational facilities include Cahill Park, Barton Park, Kogarah Golf Course.