beverly hills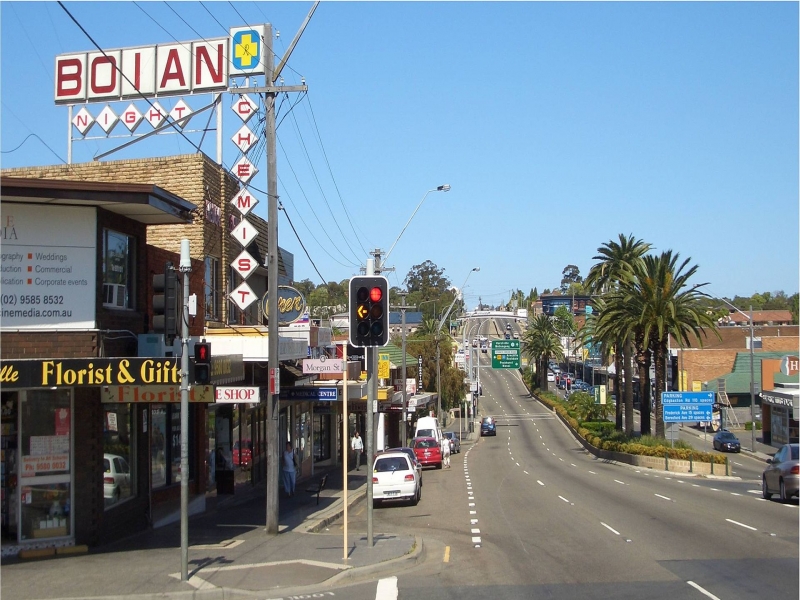 Municipality
Georges River Council, Canterbury-Bankstown Council
Beverly Hills is located 17 kilometres south of the Sydney central business district and is part of the St George area. It is often colloquially referred to as "Bevo". The postcode is 2209, which it shares with neighbouring Narwee.
Beverly Hills is mostly residential, consisting of many freestanding red brick and tile bungalows built in the years immediately after World War 2. Many of these feature late Art Deco design elements. Medium density flats have been built in the areas close to King Georges Road and Stoney Creek Road.
Beverly Hills was originally known as Dumbleton after a local farm in the area, circa 1830. This name was generally disliked by residents who lobbied to supplant it with a more glamorous alternative to coincide with the arrival of the East Hills railway line, which opened 31 December 1931. The name was changed to Beverly Hills, at a time when Beverly Hills in California, USA was becoming famous for being the home of many famous movie stars. Real estate developments followed in the 1930s and 1940s. The post office opened 1 October 1940.
The main shopping strip is located on King Georges Road, near the Beverly Hills railway station. The recent establishment in Commercial development called Dumbleton opened in late 2015 is set to bring back the Dumbleton feel for the area and more places are found scattered across along King Georges Road. There are over 40 different cafes, restaurants and takeaways along King Georges Road featuring Asian, Mediterranean, German and Modern Australian cuisines.
The area has all the features typical of Australian metropolitan localities: restaurants, retail shops, an IGA supermarket, real estate agents, a pub (the Beverly Hills Hotel), cinema, ATMs, kindergarten, primary/high schools, Scouts, parks, leisure and health facilities.
Beverly Hills railway station is on the Airport, Inner West & South Line of the Sydney Trains network.
The main road running through Beverly Hills is King Georges Road, connecting it north to Roselands and south to Hurstville. The road has palm trees running through its median strip as a nod to its Californian namesake. The other main road in Beverly Hills is Stoney Creek Road. This road intersects King Georges Road and connects Beverly Hills west to Peakhurst, Menai and east to Rockdale, Brighton-Le-Sands, Mascot and Sydney Airport.
Entrances to the M5 Motorway are located on King Georges Road, west of the shopping centre. The M5 Motorway connects east to Bexley North, Arncliffe, Sydney Airport and the Sydney CBD and west to Liverpool and Campbelltown.