Testimonials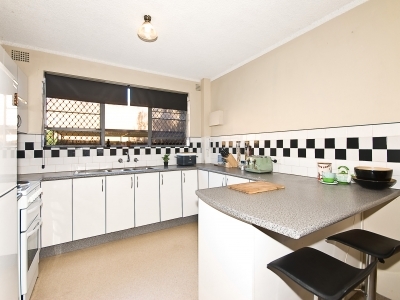 "Michael has just sold our unit in Penshurst and we were very happy with the professional way in which Michael conducted the sale. He was always approachable and honest in his communications with us. He was more than willing to do what was needed to ensure the sale went through, including a meeting at his office at 8.30pm , so thank you Michael".
Stephen & Donna Roemling - 4/5 Cambridge Street, Penshurst
"Michael was a fantastic agent and was able to sell our unit very quickly. Was excellent and very friendly to deal with".
Davisd Brett & Xiaoou Wu - 4/409 Forest Road, Penshrust
"After shopping around for an agent. We were left to decide on Two. One was Michael the experienced, knowledgeable and the other a young agent who was pushing the "New". Both charismatic and felt open and honest. But Michael was able to set expectations with proof and ended up getting us a brilliant result. I would 100% recommend Michael and his team".
Jennifer Harty - 1/39 Austral Street, Penshurst
"Communication was great from Michael, I received regular updates and feedback from buyers. I highly recommend St George Property agents as I had no understanding of how to sell my property and Michael walked me through every step."
Anthony Nguyen - 2/27a Victoria Avenue, Penshurst
"I take great pleasure in highly recommending Michael Stojanovic of St George Property Agents. Michael is very skilled at achieving the best possible outcome for his clients, and I found his work to be immaculate. Michael is also a most likeable person, and I wish him ongoing success in his profession."
Frank Dynda - 14/30 Ocean Street, Penshurst
"We have worked with Michael when we both bought and sold our apartment. He had always been honest and is very good at what he does. His knowledge of the area is second to none, strongly recommended."
Taryn Lea & Chris Lampitsi - 26/574 Forest Rd, Penshurst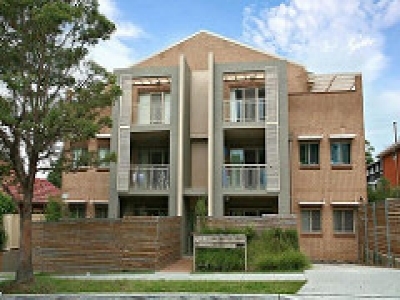 "I have had dealings with Michael as Real Estate Agent for last 18 months, firstly as Property Manager for a unit at Penshurst, and then as Agent to sell that same unit. Always I found him totally honest and hard working. He is personable, respectful, a genuine gentleman, businesslike and extremely capable. He kept me informed with written reports of interest in the property, and liaised well between owner and tenant and then prospective buyers. I found his office staff friendly and efficient and on the ball in all circumstances, and prompt in their reply to any queries. I wouldn't go past him as representative of me in any further real estate matters."
Margaret Reakes - 3/7-9 Austral St, Penshurst
"I found that Micheal and his staff were always courteous and quick to reply to my queries I would recommend them to others who were looking to purchase a property or to clients that are looking for an agent to manage their property."
Elizabeth Hansell - 1/54 Ocean St, Penshurst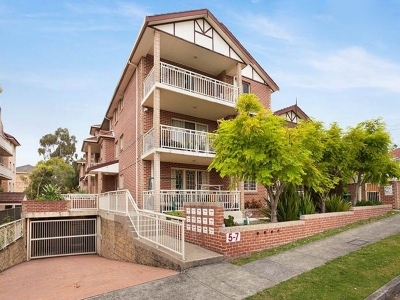 "Michael provided valuable guidance throughout the sales process of our unit. He was very cooperative and did his best to represent our interests as sellers."
Rudiger von Hackewitz - 11/5 Percival St, Penshurst
"Michael has handled the purchase of my apartment in a very professional and efficient manner. This was very important to me due to my time constrained schedule for the purchase. I am very happy with the process and can highly recommend him."
Helmut Ebentheuer - 2/11 Bridge St, Penshurst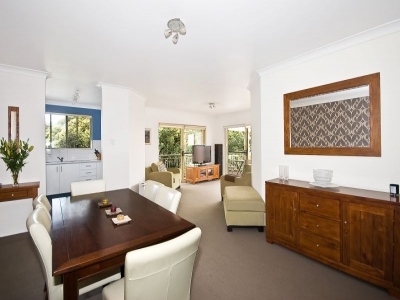 "Our experience with Michael has been positive and bucks the stereotype of 'Real Estate Agents'. Michael has been great in being up front and open about the market, Vendor expectations and has been helpful during negotiations. As first home buyers, Michael has been very helpful in assisting us to navigate through the complicated property purchase process. He has supported us along the way even after the contracts were exchanged and the deposit paid."
Jacob McMaster & Chloe Ryu - 14/48 Victoria Ave, Penshurst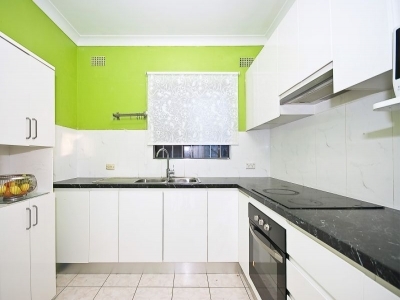 "Very professional and helpful he has a great expertise in the real estate market."
Suraj & Shreta Rajbhandari - 2/11 Bridge St, Penshurst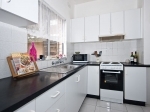 "Good agent, highly recommended. I've purchased 2 and sold 1 with Michael with a very good outcome."
Alex & Vesna Markovic - 25/14 French St, Kogarah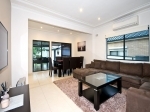 "Great work, very professional and always willing to answer questions."
George Papuckovski - 21 Martin St, Roselands
"Excellent and top rated from 1st day to end. Helpful in every aspect and good follow up. Recommend to every buyer and seller!"
Kenny Chan - 10 Nymboida Cres, Sylvania Waters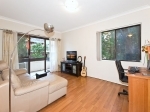 "Buying my first property, Michael was very communicative and response to any questions I have. He is also proactive in maintaining my property and keep up to date with tenants."
Samson Wong - 6/4 Nelson St Penshust
"Michael Stojanovic of St George Property Agents helped us successfully purchase an incredible house in Mortdale. He was patient, flexible, and extremely quick to respond to our questions, even though as relatively uninformed buyers we had a lot to ask. Michael is a personable, competent and a confident person and my husband and I felt comfortable with him immediately. We were prepared for a long search, but unexpectedly came across our dream home after viewing just a few others. Michael gave great advice and was very knowledgeable about what would make our offer stand out in an extremely challenging market. He helped us view the place several times, get it pre-inspected, put the offer together, all in less than a week. This was my first home buying experience, and Michael made it as anxiety-free as possible. I can't recommend him and the rest of the team at St George Property enough. Thank you Michael and team."
John Richard & Natasha Zaccheo - 17 Fairway Ave, Mortdale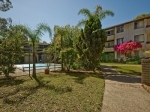 "Very pleased with overall experience, from open house viewing to settlement. Thanks."
Kenny Chong - 9/33 Victoria Ave, Penshurst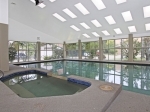 "We were very pleased with the personal service and follow up throughout all stages of our purchase. Michael was always helpful, informative and responsive."
Robert & Diane Sciberras - 11/1 Ramu Close, Sylvania Waters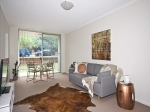 "I am very pleased I chose Michael Stojanovic of St George Property Agents to market and sell my property in Aracdia St Penshurst. Michael set about the task of selling my unit using his market knowledge and experience in the area to achieve the sales result I was satisfied with."
Martin Henry - 1/10 Arcadia St, Penshurst
"Michael was really helpful, professional and fast in answering all of our questions and being able to assist with all our needs. I would highly recommend him if you were interested in selling, purchasing or renting properties."
Christopher Chau - 1/10 Arcadia St, Penshurst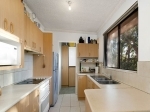 "Michael is very professional and helpful. We have a very positive experience with him. He is patient, friendly, honest and super quick in responding to our questions."
Fenty Susana - 5/44 Ocean St, Penshurst
"I have been a client of Michael's for several years now where he handled the leasing of my apartment and its eventual sale. The quality of service is fantastic and I felt reassured that I was well looked after. Thank you!"
Alicia Haman - 2/27 Cambridge St, Penshurst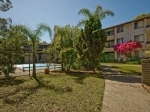 "I've known Michael for around 10 years and recently when I had the opportunity to lease my property I had no hesitation in seeking his help as his knowledge of the local real estate market is excellent and he tells you the truth not just what you want to hear. So when I decided to place my property on the market once again there was no hesitation. Thanks for your great help Michael and Ashleigh."
Gavin Stevenson - 9/33 Victoria Avenue, Penshurst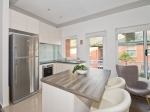 "I was highly impressed with Michael's negotiating skills - he was able to get a very good price in a tough market environment."
Polina Kuchina - 7/46 Victoria Ave, Penshurst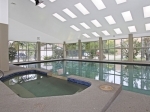 "Excellent job done, follow up thoroughly and professionally!."
Kenny Chan - 11/1 Ramu Close, Sylvania Waters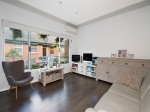 "I was looking for a property for a while. That is not easy at all. But I am so lucky I met Michael Stojanovic. He is very professional for everything. Always responds in time when we need help and give us advice. We couldn't get such a nice property without him. Good Service and good responsibility."
Grace Li - 7/46 Victoria Ave, Penshurst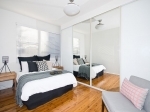 "Thank you you have been wonderful to deal with in comparison to the many real estate agents."
Linda - 4/44 Victoria Ave. Penshurst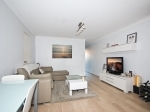 "Michael was very helpful to us as first home buyers. He made the experience easy and was very informative of all our millions of questions. Thanks Michael."
Eliza Brownlow & Alison Dixon - 25/574-576 Forest Road, Penshurst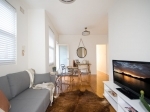 "Our apartment is located within good public transport hubs, is on the ground floor of a small block, was professionally styled and repainted throughout, plus new blinds etc. Offers coming from buyers were not in line with my expectations. Michael successfully negotiated a price with a buyer, that was much more in line with our requirements, and made us very happy. Michael was the original selling agent when we initially purchased this apartment, and we were very satisfied with his communication and courtesy throughout that transaction, and so we were confident that he would be the right agent for our sale. I can recommend Michael to any buyer or vendor. Best wishes and thank you Michael.".
Veronica Hart - 4/44 Victoria Ave, Penshurst
"We highly recommend Michael to anyone whom wishes to sell their property. We found Michael to be very reliable, honest and hard working throughout the entire process. Kind Regards."
Boris Samardzioski - 10 Nymboida Crescent, Sylvania Waters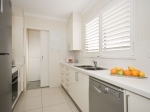 "I am very confident in recommending Michael as an agent as i have experienced his professional and ethical attitude towards his clients both as a buyer in the past & now as a seller of my current residence. Michael is true to his word which has made it easy to approaching him when seeking an honest opinion or advice. He has been able to support his forecasts and be open about any reservations. Michael makes promises that he can deliver and entices clients with his approachable manner, supported by his knowledge and experience. This is why i had no hesitation in utilising his skills with selling my current property and recommending him to my family and friends. Thank you to Michael and his team.".
Jo Vandarakis - 1/44 Ocean St, Penshurst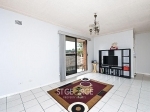 "Michael knows the Penshurst and surrounding areas very well. He has excellent marketing skills and is a true professional who will go above and beyond to deliver exceptional customer service.".
Sam El Omari - 5/44 Ocean St, Penshurst
"I have had two experiences selling property in Penshurst. Both were with Michael, he is very knowledgeable, very personable, and has excellent personal presentation. My 1st experience was almost 13 years ago and the 2nd was was just 2 months ago as I found him again due to the 1st sale. His knowledge of the area is second to none, don't hesitate if you need a real estate agent - Michael Stojanovic is the best.".
June Schibeci - 15/19 Victoria Ave, Penshurst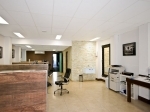 "Best agent, Michael Stojanovic knows what he is talking about, always delivers on his properties and is on top of everything his marketing and respect from members of the community brings loads of people from all around and i wouldn't recommend anyone else. We have bought and sold so many properties and it all would not have been possible if it wasn't for Michael he has delivered every time and has never once left us worried or disappointed we could always rely on him to look after us.".
George Siatos - 359 Stoney Creek Rd, Kingsgrove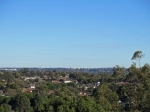 "We would sincerely like to thank Michael of St George Property Agents, he was professional above and beyond what we expected. He was totally supportive and aware that we were distressed at the loss of our mother and he kept us constantly updated with what was happening with the sale of our mother's unit at Penshurst. Michael Stojanovic will be highly recommended by my sisters and myself to any-one wanting to buy, sell or lease their property.".
Kaye Rosengaard, June and Lynn Schibeci - 15/19 Victoria Ave, Penshurst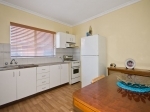 "I met Michael some 2 years ago now and was very impressed by him and the way he operated. I have occupied my unit for over 22 years and was very happy giving Michael the responsibility for selling my unit. Many thanks goes to Michael and I wish him more success in the years ahead.".
Ken Keenan - 4/25 Victoria Ave, Penshurst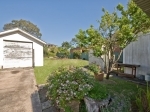 "Before we met Michael, we had a sceptical opinion of real estate agents. After meeting Michael at our home in Penshurst, his genuine personality and honesty, changed our opinion and we were confident in trusting him to sell our home. Throughout the marketing campaign, his professionalism and hard work ethic reassured us that we had made the right decision in choosing Michael. Come auction day, all his effort and hard work translated to achieving an amazing price well above our expectations."
Mr & Mrs Kassis - 49 Inverness Ave, Penshurst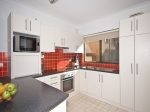 "I am writing to give Michael Stojanovic my highest recommendation. Michael shows all the attributes necessary to be an excellent agent. He knows the market extremely well. He is diligent, responsive, and yet very patient with his clients. He clearly takes pride in doing a good job and has a perfect balance of knowledge, drive and enthusiasm that will get the job done for you.".
Anna Zec - 4/4 Nelson St, Penshurst
"After buying our house through Michael a few years ago, when we decided to sell I knew exactly who I wanted to use. With Michael's knowledge of the area, experience and attention to detail sets him above the rest. Michael got us a record price for a townhouse in the area. Michael was a pleasure to deal with.".
Celine Clapham - 6/104 Arcadia St, Penshurst
"Michael is one of the best real estate agents that we have met. He has been helpful from the time we put our property up for rent until we sold that property. With the help of Michael we were able to get higher rent than other properties in the same market. He also sold our property for a higher price than other properties in our area. We would highly recommend him.".
Anjila Lamichhanne - 2/49 Victoria Ave, Penshurst
"Michael Stojanovic from St George Properties exceeded our expectations when he sold our Mortdale apartment within a week of listing and above our expected value. Michael's strong knowledge of the property market in the St George area, his personalised service, excellent advice and regular updates before and throughout the sale process ensured our success. Will I sell a property through Michael in future? Most definitely!".
Effie Chen - 2/62 Pitt St, Mortdale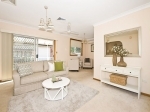 "Thank you, Michael for your care, time and expertise in preparing for sale and selling our property. You guided us each step of the way and demonstrated true professionalism. You're an amazing agent and asset to our community.".
Emily Mars - 5/40 Inverness Ave, Penshurst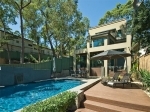 "Michael is the real estate agent that always provides professional service with excellent local knowledge. Higher than expected result is the goal in his mind which always comes with quick and happy ending. I am very happy to see him have his own brand to serve us all better in the future.".
Stuart Chen - 15a Edward St, Sylvania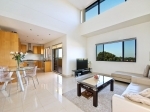 "Michael has thorough knowledge of the real estate market and good negotiation skills. We were benefited from his advice as well as his hard working on selling our property.".
Ze Yang - 7/568 Forest Rd, Penshurst
"Keeps his clients up to date all the time. Responsive and Efficient. Good job to professionally sell our unit in prompt timeline.".
Yu-Wei Yang - 3/568 Forest Rd, Penshurst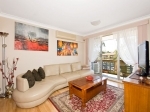 "Happy with service provided, would recommend Michael to anyone in need of a professional and polite real estate agent.".
Nikola & Mirjana Simic - 20/409 Forest Rd, Penshurst
"We have sold with Michael twice and both times he has reached the priced we were after, if not exceeding it and well within our time frame. Can't recommend him highly enough".
Suzie Bisoglio - 25/14 French St, Kogarah
"Our faith in your abilities never once wavered during the campaign. At all times you were approachable and forthcoming with information."
Peter & Maria Jessing - 23 Ocean St, Kogarah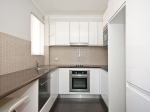 "We would like to thank you for all your help, support and professionalism during the short campaign…" "We know it was a challenging task because the unit was on the market for more than two months with a different real estate agency." "You… excelled by closing the deal within two weeks at our asking price."
Mary & Kris Nacoski - 16/17 Cambridge St, Penshurst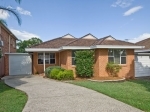 "Not having sold property before my husband and I weren't too sure what to expect from a real estate agent. However, we were impressed by you from our first meeting. What struck me was your willingness to listen to our views and your ability to be relevant to our needs. You came prepared with recent villa sales and didn't try to bombard us — we felt free to ask questions and nothing was too much effort for you. You didn't need to sell yourself to us — your sincerity and friendly approach already did." "...despite a tough market, you were able to quickly harness the right buyer at the right time who was willing to meet our expectations. We were confident that you would always strive to achieve the best price possible for our villa — and you certainly did!!"
Alison & Adam Scott - 7/39 Gardinia St, Beverly Hills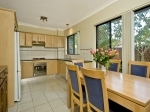 "I have consulted Michael over the last few years and he has always been willing to assist with advice on the real estate market." "When it came time to sell my unit there was only one choice as I wanted the best agent, and that is Michael." "Michael achieved an excellent result, selling my unit for a very good price after the first open. I have no hesitation in recommending Michael as the best agent in the St George area."
Annette Mahoney - 10/24 Connelly St, Penshurst
"Michael obtained an excellent price for me and I was most impressed by his ability and professional approach. I followed Michael's advice in pricing my property and the price I obtained exceeded my expectations." "I will be selling next year and I am also looking for a house to buy. Michael will naturally be my agent of choice."
Frank Hawkins - 6/26 Austral St, Penshurst
"We chose you because our first impressions were that you seemed not only honest, but trustworthy. Our initial impressions were certainly confirmed as we dealt with you over the following six weeks to settlement." "We were surprised at how quickly the villa sold and both of us were very happy with the sale price. We appreciate that you kept us regularly informed about how the sale was proceeding." "We would not hesitate to recommend you to anyone selling their property."
Jennifer McQuillan & Pamela Caster - 2/25 Bassett St, Hurstville
"We would like to take this opportunity to thank Michael Stojanovic for his professionalism, expertise and support with the sale of the property. We have dealt with Michael before and he is someone we have come to rely on and trust with his advice and knowledge of our area and the industry."
Maria Vukobrat, Dijana Graham, Nada & Nikola Obrovac - 1/11 Cambridge St, Penshurst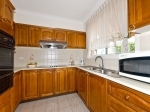 "I just want to say a Big 'Thank You' for your efforts in selling our home." "We were impressed with your past sales record and your marketing strategy tailored for us." "It only took two weeks for you to achieve such a fantastic price." "People are talking about the uncertain market. That is why it is so important to find the right agent to work with you."
Bo Gong & Chong Bin Ding - 4/59 Inverness Ave, Penshurst
"Michael was highly professional, efficient and empathetic in the negotiation of the sale of our property. Throughout the process he maintained regular contact and provided reliable, accurate information. He was successful in rapidly securing a settlement that was above our advertised asking price. We could not be happier with Michael's service and would readily recommend him to future clients."
Megan & Sam Cartwright - 5/57 Woniora Rd, Hurstville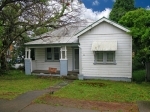 "Michael was very experienced and clearly knows the market of Hurstville and the surrounding areas."
Jim Hristovski - 36 Inverness Ave, Penshurst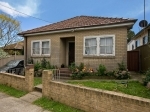 "You never gave up and worked very hard to get us a great price." "You always made sure to let us know what was going on at each step through the sale and your professionalism really showed through." "I will be sure to recommend you to anyone looking for an honest, hard working and professional agent."
Slobodan & Nada Nalevski - 770 Forest Rd, Peakhurst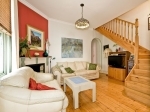 "No words can really thank you for your superb service." "To sell my home in just 6 days made the stress just disappear…"
Elizabeth Leonard - 6 Rostrov St, Penshurst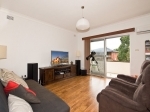 "Michael sold our property after one open house to a price that exceeded our initial estimations. He managed the sale processes with great success and saved us a lot of stress and effort by providing us with good advice and guidance." "He was always available to take our calls to answer our questions." "We are very happy with our choice of selecting Michael Stojanovic as our real estate agent and we highly recommend him for real estate services."
Evren and Segah - 3/44 Jersey Ave, Mortdale